Encompassing the cultures and traditions, imbibing the artistry of interiors from India, Asia, the South Pacific, British Colonial design style take elements from the international continents that were once part of the British Empire.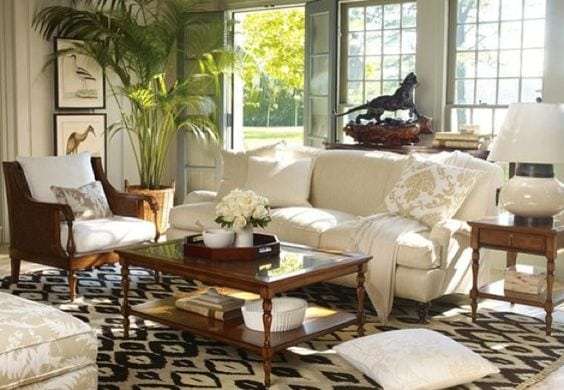 Create a dramatic impression with neutral shades and dark teak wood furniture with an interplay of local motifs like paisley, lotus, elephants and peacocks, mixing with traditional British furniture.These interiors have soft subtle textures, ivories and linen whites, with elegantly carved dark wood almirahs and hope chests, creating comfortable sophistication in light and airy spaces but with a touch of British formality. Choose from old hope trunks, distressed cabinets, folk painted tribal jharokhas and dark rosewood Calcutta Cabinets.
Lightweight and eclectic handloom printed fabrics, authentic textiles with floral paisleys, colorful ikats and joyful animal prints in cotton throws, tossed over the Maharaja bed or used as a blanket in the evening carelessly draped over the plantation chair, the ambiance is captured in the romantic monsoon settings of the tea estates.
Mix and match sari patchwork throw pillows for an eclectic, world travelled flair and pashmina jamavar blankets with a persian influence. Hang mandla printed cotton tapestries or banjara rugs in an erratic fashion, simplify with sheers and cotton voiles. Classic rope beds or daybeds, Indian diwans with ivory cushions make it relatively easy to get the British Colonial look.Using a rope chair as an accent, match with old door teak coffee and sofa tables, dark patinas play with the soft ivory furnishings.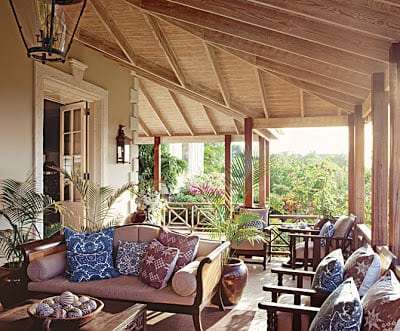 Look for natural cottons and silks, handloom textured fabrics with traditional Indian folk prints in Indigo and Jaipur blues are a favorite. Rattan chairs and a colorful painted screen with Indian reds and green, floral patterns and beautiful hand carved designs are a fun and attractive way of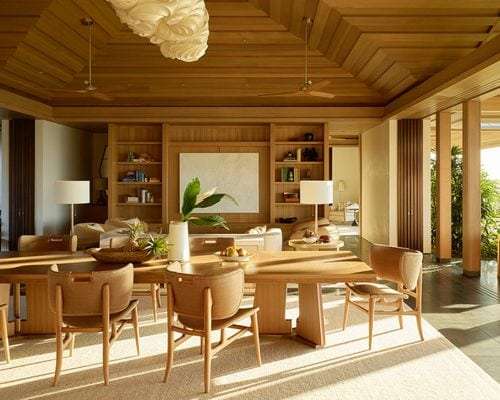 adding the wow factor.
Light and airy subtle hues inspired by tropics, neutral shades are used on the walls of a traditional British Colonial interior. These airy hues helped negate the overwhelming tropical heat as well as the watery blue patinas on doors bring in the calming energies of the ocean.
Pale washed greens, distressed blues, creamy tans, ochre creams and ivory whites contrast beautifully against darker furniture and teak woods. Deeply carved headboards and rustic wood almirahs make the interiors globally sophisticated.
Eclectic accessories like weathered chapatti trays, brass elephants and bone inlaid trays add the well traveled charm as well as being practically useful. Lush palms and beautiful broad leaf plants complete the natures peaceful look.